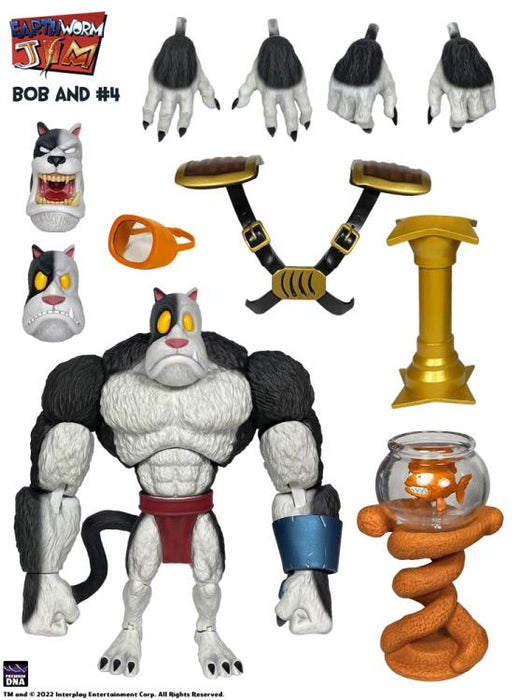 Earthworm Jim Wave 1 - Bob the Killer Goldfish and #4
Pre-order
Original price
$48.99
-
Original price
$48.99
ESTIMATED SHIP DATE: DECEMBER 2023
BOB THE KILLER GOLDFISH AND #4
Go forth and destroy! Destroy! DESTROY! The megalomaniacal ruler of La Planeta De Agua, Bob the Killer Goldfish, has arrived! Bob is joined in his quest for universal domination by his favorite of 7 cat henchmen, the enormous #4!
Standing over 7" tall, the new Premium DNA 1/12 scale #4 action figure features 30 points of articulation, and includes removable armor, 3 sets of hands, special fish bowl gripping hand, figure stand, removable diving mask, and 3 interchangeable heads (vintage toy, neutral expression game, and open mouth game.)
Bob the Killer Goldfish includes 2 different game inspired pedestals and clear fishbowl.