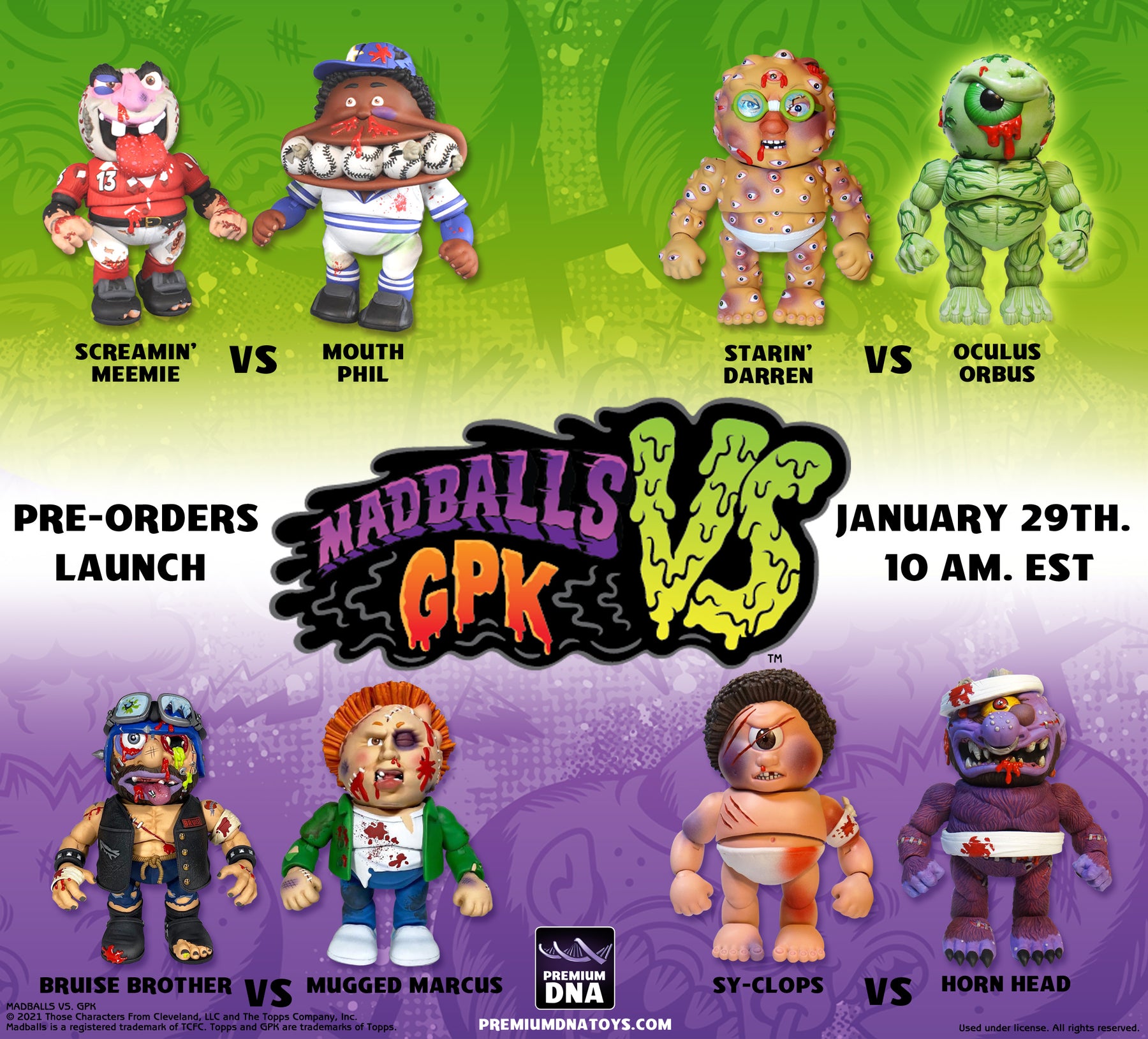 INTRODUCING: Madballs vs Garbage Pail Kids - Bruise Brother (Badballs Biker Edition) vs Mugged Marcus
The duel at the dumpster is set, and whether they're in for a bruising or a mugging, chaos will ensue with the new Madballs Vs GPK Bad Balls Biker Edition Bruise Brother squaring off against Mugged Marcus! 
Each figure stands 6" tall and features MADular articulation for part swapping at every articulation point, as well as 26 points of articulation and 4 sets of interchangeable hands. 
Badballs Biker Edition Bruise Brother includes removable goggles, knife with sheath, vest, bandages, and breakaway battle damage helmet panel revealing cracked skull and wormy brains!  
Mugged Marcus includes trash can with removable garbage!
Pre-orders Launch Saturday January 29th at 10:00 AM EST at Premium DNA Toys
The first 1500 Orders receive a set of 4 Madballs vs GPK trading card stickers in a vintage-style wax pack, with artwork by the one and only Joe Simko!