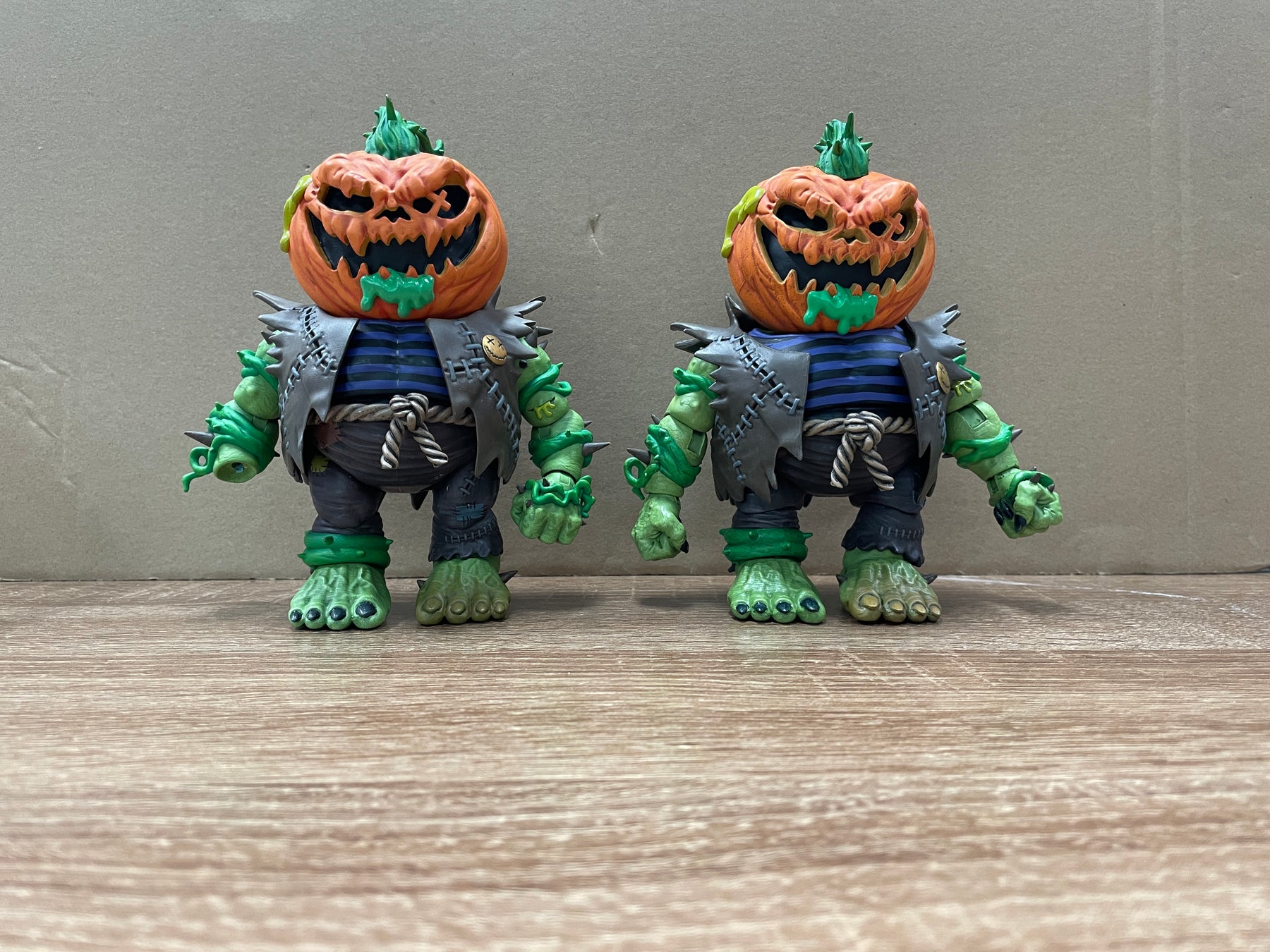 Trashin' Pumpkin Production Images
The wait is almost over! Madballs x Need for Speed: No Limits Trashin' Pumpkin paint master and production sample images are now available and figures will be leaving the factory soon.
In each of the images below, the figure on the left is a paint master, while the figure on the right is a production sample.
The hands above the line in the image below are paint masters, while the hands below the line are production samples.