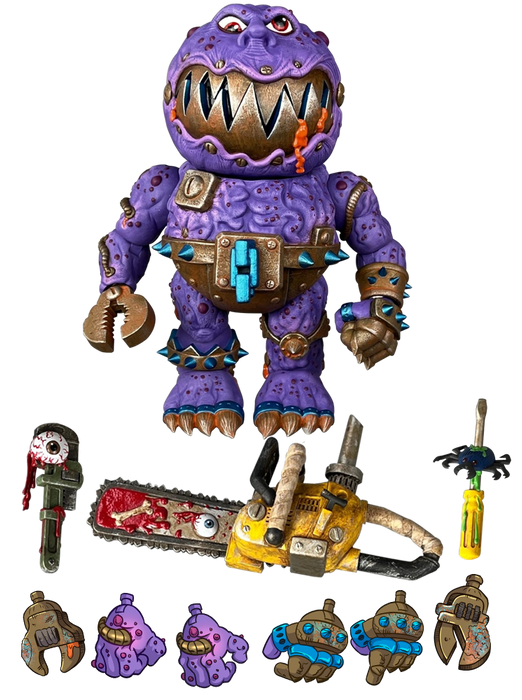 Madballs Wave 2 - Clang Fang
Pre-order
Original price
$48.99
-
Original price
$48.99
ESTIMATED SHIP DATE: Q4 2023
Madballs are back with the new wave 2 action figures by Premium DNA!

We've raised the bar for grossness and wackiness even higher!
Each figure includes 3 signature accessories designed by James Groman, 4 sets of swappable hands, 25 points of articulation, and MADular part swapping for wild mix-and-match mashups!
Giant chainsaw
Screwdriver w/ beetle
Crescent wrench w/ eyeball.
Clang Fang additional info.
- Designed for the original Madballs head popper action figure line but never released, Premium DNA is ecstatic to finally bring this amazing monstrosity to collectors! Our team painstakingly studied the original James Groman control art, prototypes, and unproduced figure to create the quintessential, definitive Clang Fang!
Bonus Trading Cards:
All pre-orders placed with Premium DNA will ship with exclusive "Making Madballs" trading cards! These include never-before-seen Madballs production artwork from both original and modern toy lines. Each pack contains 5 randomly assorted cards out of 50 standard cards, 10 chase cards, and randomly-included autographed sketch cards from artists like James Groman!