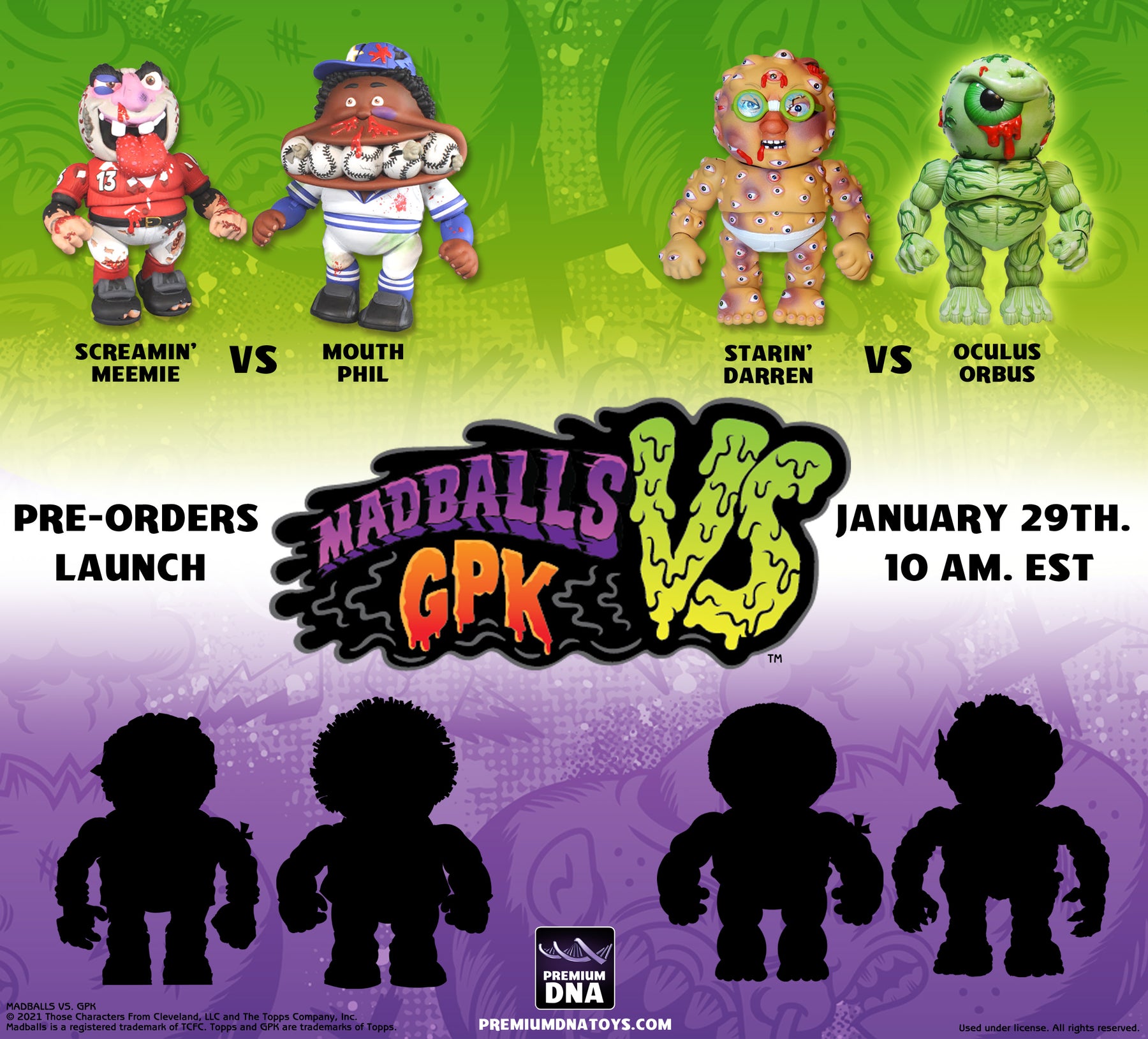 INTRODUCING: Madballs vs Garbage Pail Kids - Starin' Darren vs Oculus Orbus (Toxic Waste Edition)
FEAST YOUR EYES on the next Madballs Vs GPK reveal, (Toxic Waste Edition) Oculus Orbus Vs Starin' Darren!
Oculus Orbus glows in the dark, and the 2-pack includes a toxic waste barrel full of real glow in the dark slime! 
Each figure stands 6" tall and features MADular articulation for part swapping at every articulation point, as well as 4 sets of interchangeable hands.
PRE-ORDERS launch Saturday, January 29th at 10 AM EST  
The first 1500 Orders receive a set of 4 Madballs Vs GPK trading card stickers in vintage style wax pack, with artwork by the one and only Joe Simko!