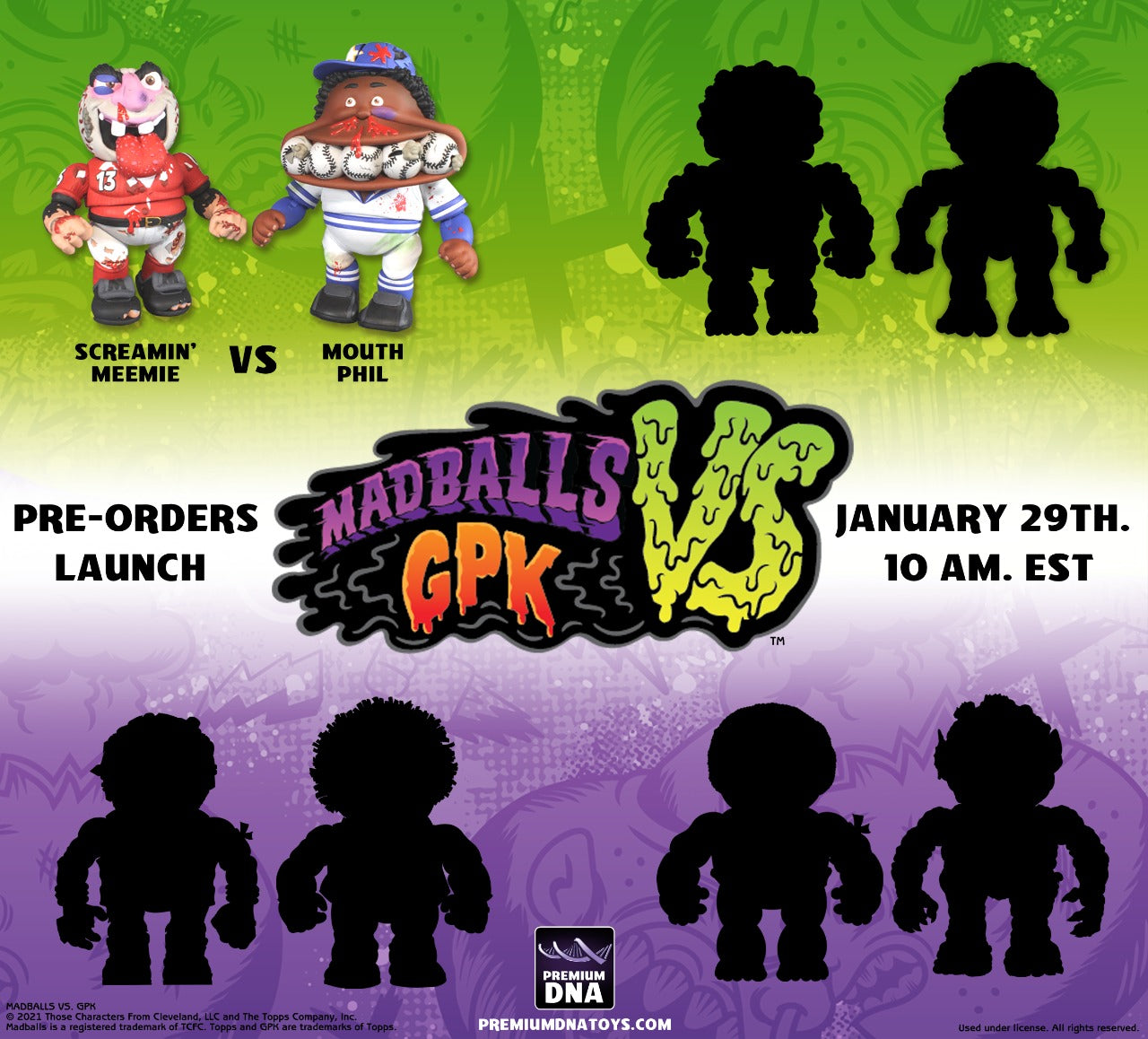 INTRODUCING: Madballs vs Garbage Pail Kids - Screamin' Meemie vs Mouth Phil 2-Pack
Baseball turns to BaseBRAWL with the new Madballs vs GPK Screemin' Meemie/Mouth Phil battle pack by Premium DNA Toys!

Each figure stands 6" tall and features MADular articulation for part swapping and customization. Mouth Phil includes 4 sets of hands and 3 swappable heads/mouths full of baseballs. Screamin Meemie includes 4 sets of hands, a baseball glove hand attachment, and a baseball bat.
About Madballs vs GPK:
For over 3 decades, they've been the wackiest of the wacky and the grossest of the gross. Now, at long last, the worlds of Madballs and GPK have come together to face off in epic action figure 2-packs by Premium DNA!

The first 1500 Orders receive a set of 4 Madballs Vs GPK trading card stickers in vintage style wax pack (pictured below), with artwork by the one and only Joe Simko!
Pre-orders open Saturday, Jan. 29 at 10:00 AM EST.