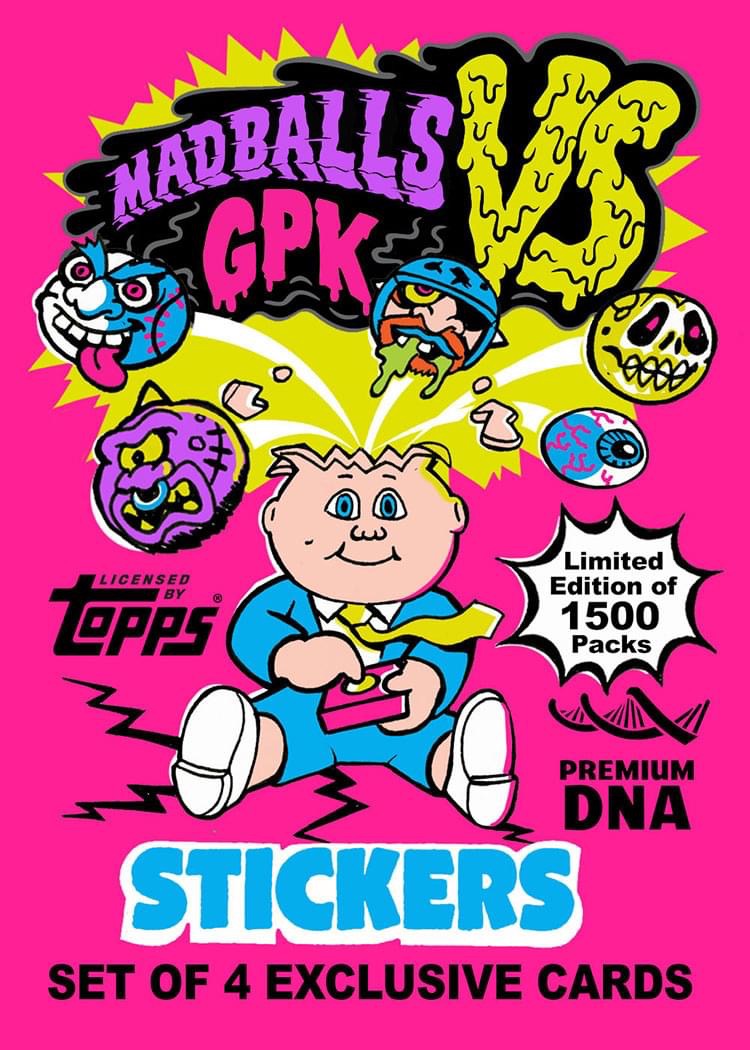 Madballs Vs Garbage Pail Kids Official Announcement
MADBALLS VS GARBAGE PAIL KIDS
2-pack
pre-orders officially launch Saturday, January 29th at 10:00 AM EST!
FIRST 1500 ORDERS
will receive vintage-style wax pack of
four corresponding trading card stickers
(art by Joe Simko)!
FEATURES:
Every 2-pack includes one classic GPK character and a Madballs rival, locked in a battle for the ages. Figures stand 6" tall and feature parts-swapping capabilities (COMPATIBLE WITH ALL PREMIUM DNA MADBALLS) to create your own customized monstrosities!
Added surprises like breakaway battle damage panels, disgusting accessories, and additional hands bring the possibilities to new heights!
WHO WILL WIN THE WAR OF THE WORMS? THE BATTLE OF THE BOOGERS??