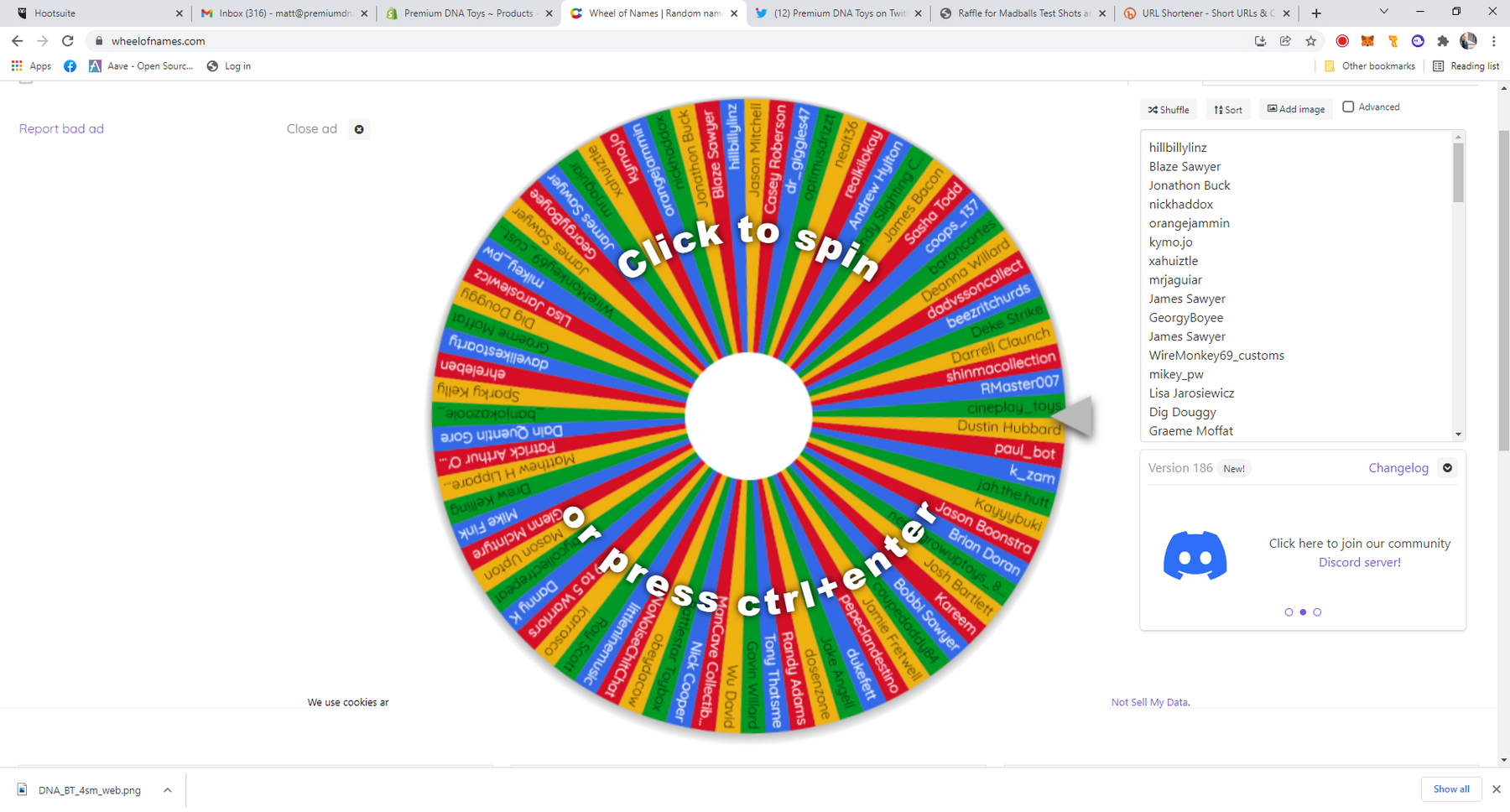 Production Piece Raffle Winners
Without further ado, here are the winners of the Madballs production piece raffle:
optimusdrizzt

James Sawyer

paul_bot

Ray Scott

Dustin Hubbard

Tony Thatsme

James Laforett

WireMonkey69customs

obeydacow

NoNoiseChitChat

cineplay_toys

Nick Cooper

Matthew H Lipparelli

Lisa Jarosiewicz

Battlestar Toybox

Sparky Kelly

Glenn McIntyre

James Bacon

dadvssoncollect

Blaze Sawyer

GeorgyBoyee

Gavin Willard

Mike Fink

jah.the.hutt

Jason Boonstra

shinmacollection

Kareem
NOTE: These names are combined from Twitter, Facebook and Instagram. Please identify your name or screenname and verify with us via DM on whichever channel you used to enter.
ALSO: Please create a Premium DNA Toys login at the following link (if you haven't already):
https://premiumdnatoys.com/account/register
You will need to have a login in order to be granted access to the private item sale.

PRIVATE SALE: The sale will open to raffle winners at 12:00 PM EST on Wednesday, January 19. Each item will be priced at $250 and is limited to one per person.
See the original contest post for more information on what is available:
https://premiumdnatoys.com/blogs/news/raffle-for-madballs-test-shots-and-production-samples