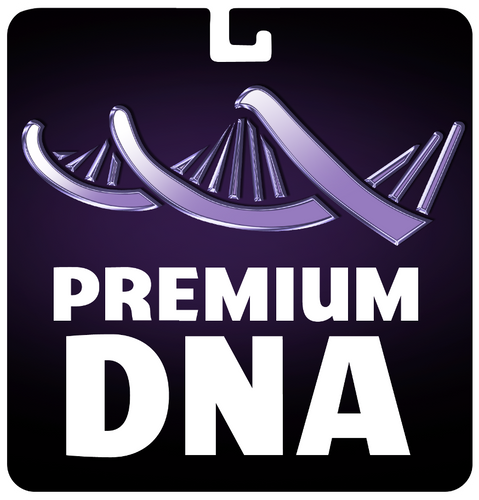 Premium DNA Toys Newsletter 2/4/2022
Pre-Order Madballs VS GPK Now
$79.99 Per 2-Pack
SHOP NOW: https://bit.ly/3B1ms2J

ABOUT MADBALLS VS GPK: For over 3 decades, they've been the wackiest of the wacky and the grossest of the gross. Now, at long last, the worlds of Madballs and GPK have come together to face off in epic action figure 2-packs by Premium DNA!

FEATURES: Every 2-pack includes one classic GPK character and a Madballs rival, locked in a battle for the ages. Figures stand 6" tall and feature parts-swapping capabilities (COMPATIBLE WITH ALL PREMIUM DNA MADBALLS) to create your own customized monstrosities!

Added surprises like breakaway battle damage panels, disgusting accessories, and additional hands bring the possibilities to new heights!

In-Stock Now: Madballs Wave 1
$38.99 Each
SHOP NOW: https://bit.ly/3grH8Yi
***Limited Quantity Available***
ABOUT PREMIUM DNA MADBALLS: It's Freaky Fun For Everyone! The new Madballs action figures from Premium DNA have arrived!. Each Madballs action figure stands approximately 6" tall, with 25 points of articulation for expressive posing.

Mix and Match Madballs Parts
"MADULAR" ARTICULATION: All products in the Premium DNA Toys Madballs family allow for head and limb swapping to create custom monstrosities!

Also Available for Pre-Order
BARNYARD COMMANDOS WAVE 1: The battle is on as the Rebel Army of Militant Sheep (RAMS) fight for superiority against the Platoon of Rebel Killer Swine (PORKS)! Each Barnyard Commandos figure is just over 5" tall (head to tail) and features 26-30 points of articulation and multiple accessories for creating maximum carnage!

BATTLETOADS WAVE 1: Directly from the screen of the iconic video games, the new Battletoads Anthology Series Action figures from Premium DNA have arrived! These first of their kind figures are TRUE TO GAME SCALE and include in-scale accessories and attachments to recreate the insane world of Battletoads!

Premium DNA utilizes the industry's foremost design talent to create detailed sculpts with exquisite paint apps and seamless articulation. Every Premium DNA action figure is a work of art and bound to be the pinnacle of any collection!

TRASHIN' PUMPKIN: Racing out of the streets of the hit video game Need for Speed: No Limits and into your collection comes the new Trashin Pumpkin' Madballs action figure from Premium DNA! Figure stands 6" tall with 26 points of articulation and features MADular technology for part swapping fun!